Brisbane
Dana Dobrota
Dana is a passionate Core Energetics body psychotherapist from Australia. She has completed three years of training at the Institute of Body Psychotherapy and is a trained Psychosomatic Therapist. Dana also works as the Training Coordinator for the Institute.
Dana brings patience, gentleness and sensitivity to her work with clients.  She explores with joy and brings a sense of lightness and personality. As a lifelong partner dancer, and a trained Kizomba and Ginga teacher, she loves building and exploring creative connection and embodies her capacity to flow in the lead and follow of intuitive therapeutic process. Dana embraces faith in her work and the role of Grace in deep and lasting change.
Dana practices in Kelvin Grove and Ashgrove. You can visit Dana's website at www.bodymindinbloom.com or you can contact her on 0414981340 or via email on dana@bodymindinbloom.com. You can also book a consultation directly on her online calendar.
Deanne Bromham
Deanne holds a Diploma of Somatic Psychotherapy and a Diploma of Health Science in Naturopathy, Nutrition and Herbal Medicine. She is a faculty member at the School of Body Psychotherapy at Kelvin Grove Australia. She has been in private practice for over 11 years, incorporating Body Psychotherapy, Core Energetics in 2015.
Deanne takes a wholistic approach to emotional and mental wellness combining the physical, emotional and mental aspects of her clients. The combination of naturopathy and wholistic counselling results in stabilising clients effectively and quickly.
Deanne's intention is to hold a space that affords clients containment, safety and compassion. She is a skilled and experienced therapist. Her aim is to work with clients in guidance to transform difficult patterns, resulting in permanent lasting change in their life and laying down new neural pathways.
Deanne is passionate about assisting those who experience difficulties with self worth, abandonment, attachment, depressive and anxious states, subtle and complex trauma, loss and grief, relationship difficulties, abuse, social difficulties, addictive behaviour, body image and sexuality.
You can contact Deanne on info@elixirandlife.com or 0458 330 925. You can also visit Deanne's website at www.elixirandlife.com
Esther Diplock
Esther is an experienced Counsellor, Body Psychotherapist and Clinical Supervisor, based in Ashgrove, Brisbane, Queensland.  Working in private practice since 2004, she has a love of companioning individuals and couples on journeys of transformative self-discovery.
She originally trained as an Occupational Therapist, before gaining her Masters of Counselling.   Since then she has completed a further 4-year Advanced Diploma of Integrated Somatic Psychotherapy from the Institute of Body Psychotherapy.  She is a registered Supervisor and Counsellor with PACFA.
Group Facilitation is a passion for Esther and she is on faculty at the Institute.  She has previously lectured in several Australian tertiary institutions in Group Process, Counselling Skills and Trauma studies.  She is a facilitator and trainer for Gender Equity and Reconciliation International and is also a Kundalini Yoga Teacher.
If you are seeking a safe and creative space to experiment with ways of bringing yourself more fully present and embodied into your own life, Esther welcomes connection with you.
You can contact Esther at 0401 677 938 and esther.diplock@gmail.com
Peter Lehmann
Peter an assistant teacher and a trained Core Energetics psychotherapist who graduated in 2008. He discovered the exciting world of body psychotherapy, beginning with his personal desire to uncover meaning and truth in his life's journey. Now fourteen years on with certification in Shiatsu, a Diploma in Core Energetics, and assisting/teaching, his energy and passion for this work continues with experience and maturity. Peter has a real love of working with clients and the body, the feelings and emotions that arise, and the techniques to designed to create grounding, centering and safety.
Peter is in private practice at The Gap in Brisbane. Peter loves to lead the grounding and centering classes and teach the range of body centred exercises.
Sara Higgins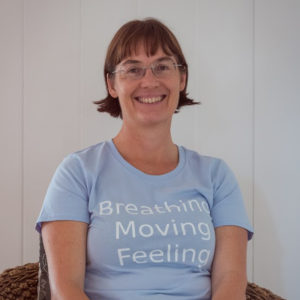 Sara was a client in Core Energetics for almost ten years before she embarked on the training program and became a qualified Integrated Somatic Psychotherapist. Sara is endlessly curious and passionate about how working with the body as well as the mind can help create transformative life change. She brings to her practice her own experiences and her broad experience working with people with life changing health issues, grief and loss as well as assisting those searching for deeper meaning beneath repeating old patterns in life.
Sara is also a yoga teacher and reflexologist and she draws on her experience with these modalities to assist clients with an holistic approach to healing. Sara loves this quote of Dr. John Pierrakos "The source of healing lies within the self", and she loves helping clients to live happy and fulfilling lives. She brings compassion, sensitivity and acceptance into her work with clients. Sara is an intern teacher and is also in private practice in Milton.
Sarah Tuckett
Sarah has a body psychotherapy, dance-movement therapy and counselling practice in Kelvin Grove, North Brisbane. She has a Masters of Mental Health (Psychotherapy) from UQ and is currently expanding her knowledge of dance-movement therapy.  Sarah sees individuals and couples and leads a weekly process group incorporating core energetic techniques.  She is passionate about helping her clients remove the psychological and emotional blocks that are keeping them in a place of pain, anxiety and depression.  Her mission in life is to help you find joy in your life.
Sarah has a full-time practice in Kelvin Grove.  For more info please visit her website www.sarahtuckett.com.au.
You can contact Sarah at 0450 220 059.
William Diplock
William operates a Private Practice at Ashgrove Brisbane, Queensland. He previously worked at Relationships Australia as both a Senior Relationships Counsellor and Senior Clinical Supervisor. Before that he was the Manager of a Counselling and Training Service in Brisbane.
He holds a Bachelor of Social Science (Psychology) and a Masters in Counselling. He has completed approximately 16,000 hours of relationship counselling and 7,000 hours of clinical supervision.
William is skilled in individual, relationship, and family counselling. He has undertaken training in Person-Centred Counselling, Gestalt, Systems, Emotionally-Focused Models of Counselling, and more recently Body Psychotherapy through The Institute of Body Psychotherapy and is now completing his Fourth year. He has an ongoing clinical practice in individual, couple and family counselling, counsellor supervision, and training.
William provides training workshops throughout Queensland. He is a Registered Supervisor with PACFA. William is also a qualified Spiritual Director. He is a Co-ordinator of Gender Equity and Reconciliation Work in Australia.
You can contact William on 0401 220 424 or via email: william.diplock@gmail.com
Byron Bay
Tania Mattiocco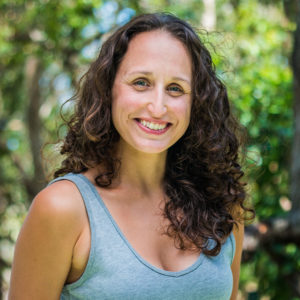 Tania has a body psychotherapy and counselling practice in the Northern Rivers, NSW, and she is also a teaching assistant at the Institute. She believes a good therapist can only help clients to the extent that a therapist does their own in depth healing work. To this end Tania is dedicated to continuous learning and growing, both professionally and personally.
Tania has a passion for helping people live authentic and vibrant lives. She creates a setting of safety, support, trust, confidentiality & love to bring the best out of her clients.
She sees the human body as a powerful organism not meant to be burdened with our woes. Rather it is designed to be a dynamic energy system that carries and expresses the power and the longings of our hearts, minds, souls and spirit.
You can contact Tania on 0423 349 808 or email bodypsychbyronbay@gmail.com
Sydney
Alisa Lollback
Alisa Lollback is a registered psychologist and body psychotherapist.  She first discovered Core Energetics and Body Psychotherapy 15 years ago when she studied energy medicine in the USA.  Once returning to Australia, Alisa completed her training at the Institute of Body Psychotherapy and is now one of our respected teachers at the school.
Alisa is known for her passion for supporting people to discover their spiritual self and healing potential.
Alisa has a successful, full-time practice on the beautiful northern beaches of Sydney.  She works with individuals, couples, leads group therapy and workshops in Core Energetics and Body Psychotherapy (www.alisalollback.com.au).
Lisa Garnham
Lisa has a body psychotherapy and counselling practice operating at Bondi and Surry Hills in Sydney, Australia.
Lisa is dedicated to helping clients find purpose, meaning, and connection in their lives. She has completed 4 years training the Institute of Body Psychotherapy, and 2 years training in Transpersonal Counselling and Consciousness Studies at the Institute of Complementary Medicine in Sydney.
She has also spent many years dedicated to her own personal healing adventure, training in yoga, meditation and Buddhist based mindfulness studies in the USA, India and Australia.
Lisa is also passionate about bringing more wildness, nature and beauty into your life, so check out the latest mental health and nature therapy news via her Facebook page Mind Body Wild.
You can contact Lisa at lisaagarnham@gmail.com or www.wildearthcounselling.com.