Affordable Body Psychotherapy
Some of you may like to take advantage of discounted body psychotherapy sessions with our graduating students. Students have been trained by our institute and are closely supervised by an experienced Core Energetics trainer.
Your sessions would be much the same as with a graduated therapist except that your student therapist will be checking in their progress with you with a supervisor in between sessions. This is a great way to access great expertise at a small price.
Student therapist sessions range between
$50 – $60,
and you would need to commit to completing five sessions over a period of no more than 3 months with your student therapist.
For more information contact Andrea Alexander or phone 0422 882 410.
Details of participating students will be updated regularly
Interested?
Call: 0422 883 410 – Enquire Online Today
Introducing Izabella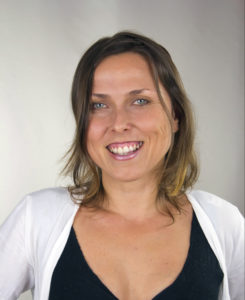 Izabella has been a residential retreat facilitator on the Sunshine Coast Hinterland since 2003. She focuses on Emotional Wellness Retreats 1 on 1 for individuals and Revitalising Love Retreats for couples.
With a degree in Biochemistry and an initial background as a naturopath, herbalist and nutritionist (amongst other modalities) she's woven together the neurochemistry, mental health, adrenal and nervine support aspects with the primary somatic psychotherapy work to support clients to release deeply held unconscious emotions within the body and to process trauma. In addition, Izabella has completed an allied certification in Exceptional Marriage Mentoring with Marcia and Brian Gleason to facilitate effective embodied couples work. In your sessions with her you can also expect to free up more energy, live in greater integrity and to relish in living more of your purpose. You can contact Izabella at info@izabellasiodmak.com or on 07 54944558
Introducing Iain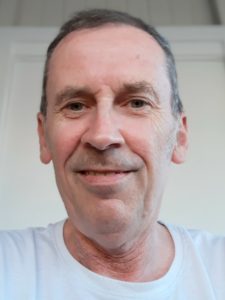 Iain is a therapist and mental health worker with a professional history in Acting, Education and Training. Iain has studied and practised kundalini Yoga and meditation since 1981. He has delivered health seminars, created theatre, film & community art projects and taught performance studies at a tertiary level. He has taught mental health recovery techniques for an Industry RTO, and since 2016 has interned as an assistant with the Institutes training programme.
Iain's passion with the work is to unlock life potential by working with being in the body. He has an interest in creativity, anxiety, trauma, and groups. Iain is based in the Paddington area.
You can contact Iain via email on  igardinertherapy@gmail.com or on 0438878804.
Introducing Astrid
Astrid is a counsellor/psychotherapist in private practice who already has about seven years of experience in both an organizational setting and in private practice (clinical member of QCA). She is in the final stages of the body psychotherapy training and sees clients in both Brisbane (Coorparoo) and on the Sunshine Coast (Diamond Valley). Astrid has also been teaching mindfulness courses since 2006.
Through her extensive experience in practising and teaching mindfulness, and her training in Integrative Body Psychotherapy, Astrid has developed a deep appreciation of how working through the body can deepen and accelerate the psychotherapeutic process, leading to lasting transformations. Sometimes merely talking about issues is just not enough!
You can contact Astrid via email astridderuiter@myself.com
or on 0401 624 757.
Introducing Karin
Karin is a therapist who holds an Arts degree majoring in psychology and is in the final stages of her  somatic psychotherapy training with the Institute of Body Psychotherapy.  She is currently establishing her practice in Beaudesert  QLD.
Karin has extensive experience with a wide range of modalities including Gestalt Psychology, Cognitive Behavioural Therapy, and Integrated Somatic Psychotherapy. She  is dedicated to supporting all clients and working with them in a gentle and attuned fashion.  She offers her full commitment to working with you and whatever it is that brings you to therapy.
You can contact Karin via email karinpridgeon7@gmail.com or on 0421 723 332.
Introducing Debora

Debora brings a wealth of experience in the healing field, including women's health and community mental health, and has a strong background in natural therapies, meditation and spiritual development practice and teaching. She has taught various modalities of Energetic Healing at one of Australia's leading natural health colleges, and also has training and experience in Mindfulness, Hypnotherapy, EFT, and Qi Gong.
Debora is a trained Somatic and Core Energetics Psychotherapist who also draws on her other skills in her new practice at Kallangur. Through her own personal healing journey Debora has developed deep empathy with people who struggle to overcome their own limitations and inner challenges as they seek to live a more fulfilling and happy life. She finds the opportunity to help people grow, change and ultimately flourish, a deeply satisfying vocation and welcomes enquiries.
You can contact Debora via email at deboraqueendc@gmail.com  or on 0466 692 903