Affordable Body Psychotherapy
Some of you may like to take advantage of discounted body psychotherapy sessions with our graduating students. Students have been trained by our institute and are closely supervised by an experienced Core Energetics trainer.
Your sessions would be much the same as with a graduated therapist except that your student therapist will be checking in their progress with you with a supervisor in between sessions. This is a great way to access great expertise at a small price.
Student therapist sessions range between
$50 – $60,
and you would need to commit to completing five sessions over a period of no more than 3 months with your student therapist.
For more information contact Andrea Alexander or phone 0422 882 410.
Details of participating students will be updated regularly
Interested?
Call: 0422 883 410 – Enquire Online Today
Introducing Astrid

Astrid is a counsellor/psychotherapist in private practice who already has about seven years of experience in both an organizational setting and in private practice (clinical member of QCA).
She is in the final stages of the body psychotherapy training and sees clients in both Brisbane (Coorparoo) and on the Sunshine Coast (Diamond Valley).
Astrid has also been teaching mindfulness courses since 2006.
Through her extensive experience in practising and teaching mindfulness, and her training in Integrative Body Psychotherapy, Astrid has developed a deep appreciation of how working through the body can deepen and accelerate the psychotherapeutic process, leading to lasting transformations. Sometimes merely talking about issues is just not enough!
You can contact Astrid via email astridderuiter@myself.com
or on 0401 624 757.
Introducing Karin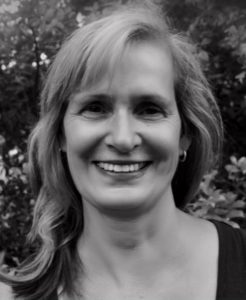 Karin is a therapist who holds an Arts degree majoring in psychology and is in the final stages of her  somatic psychotherapy training with the Institute of Body Psychotherapy.  She is currently establishing her practice in Beaudesert  QLD.
Karin has extensive experience with a wide range of modalities including Gestalt Psychology, Cognitive Behavioural Therapy, and Integrated Somatic Psychotherapy. She  is dedicated to supporting all clients and working with them in a gentle and attuned fashion.  She offers her full commitment to working with you and whatever it is that brings you to therapy.
You can contact Karin via email karinpridgeon7@gmail.com or on 0421 723 332.