Brisbane
Dana Dobrota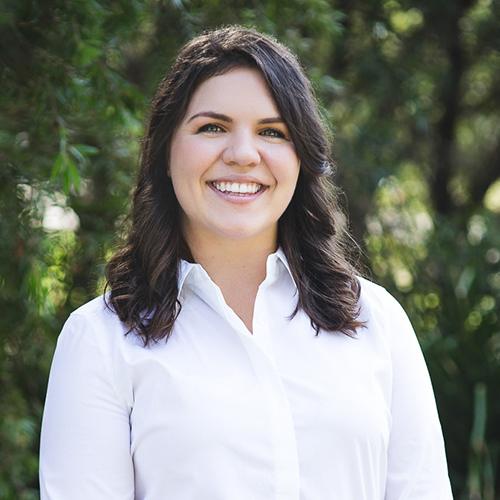 Dana is a passionate Core Energetics body psychotherapist from Australia. She has completed training at the Institute of Body Psychotherapy and is a trained Psychosomatic Therapist. Dana also works as the Training Coordinator for the Institute and is part of the Institute faculty.
Dana brings patience, gentleness and sensitivity to her work with clients.  She explores with joy and brings a sense of lightness and personality. As a lifelong partner dancer, and a trained Kizomba and Ginga teacher, she loves building and exploring creative connection and embodies her capacity to flow in the lead and follow of intuitive therapeutic process. Dana embraces faith in her work and the role of Grace in deep and lasting change.
Dana practices in Kelvin Grove and Ashgrove. You can visit Dana's website at www.bodymindinbloom.com or you can contact her on 0414981340 or via email on dana@bodymindinbloom.com. You can also book a consultation directly on her online calendar.
Deanne Bromham
Deanne holds a Diploma of Somatic Psychotherapy and a Diploma of Health Science in Naturopathy, Nutrition and Herbal Medicine. She is a faculty member at the School of Body Psychotherapy at Kelvin Grove Australia. She has been in private practice for over 11 years, incorporating Body Psychotherapy, Core Energetics in 2015.
Deanne takes a wholistic approach to emotional and mental wellness combining the physical, emotional and mental aspects of her clients. The combination of naturopathy and wholistic counselling results in stabilising clients effectively and quickly.
Deanne's intention is to hold a space that affords clients containment, safety and compassion. She is a skilled and experienced therapist. Her aim is to work with clients in guidance to transform difficult patterns, resulting in permanent lasting change in their life and laying down new neural pathways.
Deanne is passionate about assisting those who experience difficulties with self worth, abandonment, attachment, depressive and anxious states, subtle and complex trauma, loss and grief, relationship difficulties, abuse, social difficulties, addictive behaviour, body image and sexuality.
You can contact Deanne on info@elixirandlife.com or 0458 330 925. You can also visit Deanne's website at www.elixirandlife.com
Debora Clearwater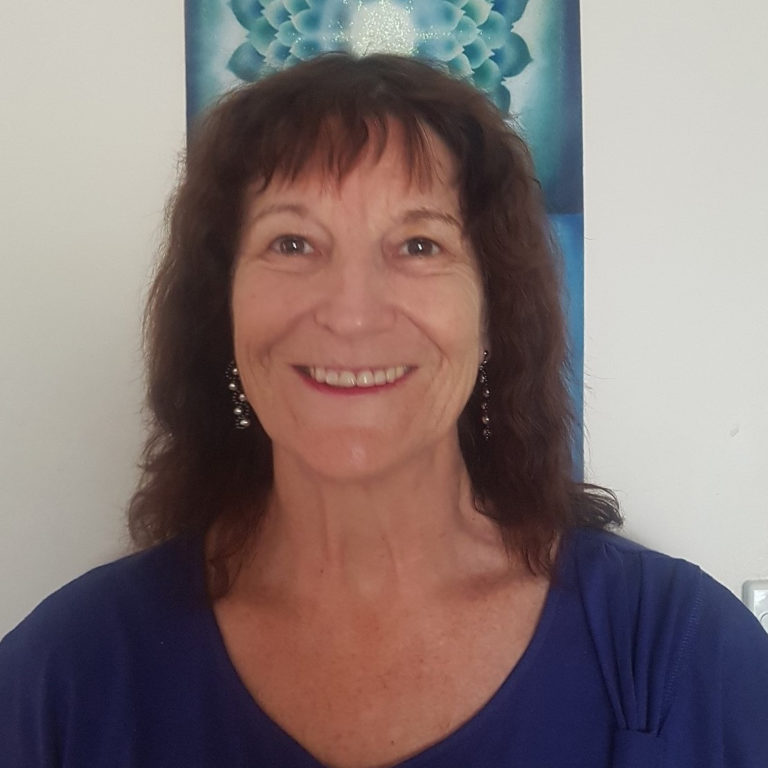 Debora brings a wealth of experience in the healing field, including women's health and community mental health, and has a strong background in natural therapies, meditation and spiritual development practice and teaching. She has taught various modalities in Energetic Healing at one of Australia's leading natural health colleges, and also has training in Mindfulness, Hypnotherapy, EFT, and Qi Gong.
Debora is a trained Somatic and Core Energetics Psychotherapist who also draws on her other skills in her new practice at Kallangur. Through her own personal healing journey Debora has developed deep empathy with people who struggle to overcome their own limitations and inner challenges as they seek to live a more fulfilling and happy life. She finds the opportunity to help people grow, change and ultimately flourish, a deeply satisfying vocation and welcomes enquiries.
You can contact Debora via email at deboraqueendc@gmail.com  or on 0466 692 903
Esther Diplock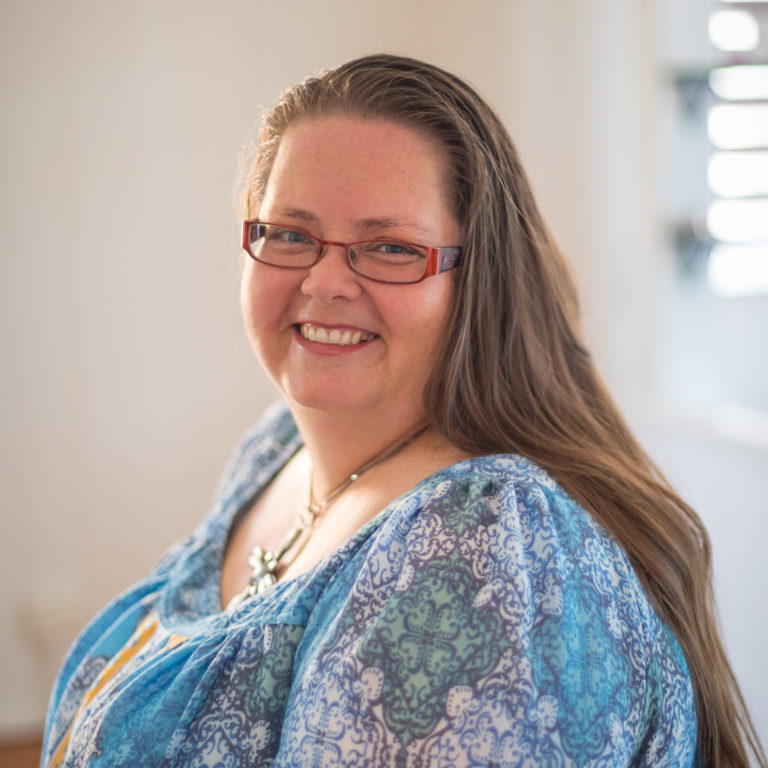 Esther is an experienced Counsellor, Body Psychotherapist and Clinical Supervisor, based in Ashgrove, Brisbane, Queensland.  Working in private practice since 2004, she has a love of companioning individuals and couples on journeys of transformative self-discovery.
She originally trained as an Occupational Therapist, before gaining her Masters of Counselling.   Since then she has completed a further 4-year Advanced Diploma of Integrated Somatic Psychotherapy from the Institute of Body Psychotherapy.  She is a registered Supervisor and Counsellor with PACFA.
Group Facilitation is a passion for Esther and she is on faculty at the Institute.  She has previously lectured in several Australian tertiary institutions in Group Process, Counselling Skills and Trauma studies.  She is a facilitator and trainer for Gender Equity and Reconciliation International and is also a Kundalini Yoga Teacher.
If you are seeking a safe and creative space to experiment with ways of bringing yourself more fully present and embodied into your own life, Esther welcomes connection with you.
You can visit Esther's website at www.resonancetogether.com.au or you can contact her on 0401 677 938 or via email on esther@resonancetogether.com.au
Izabella Siodmak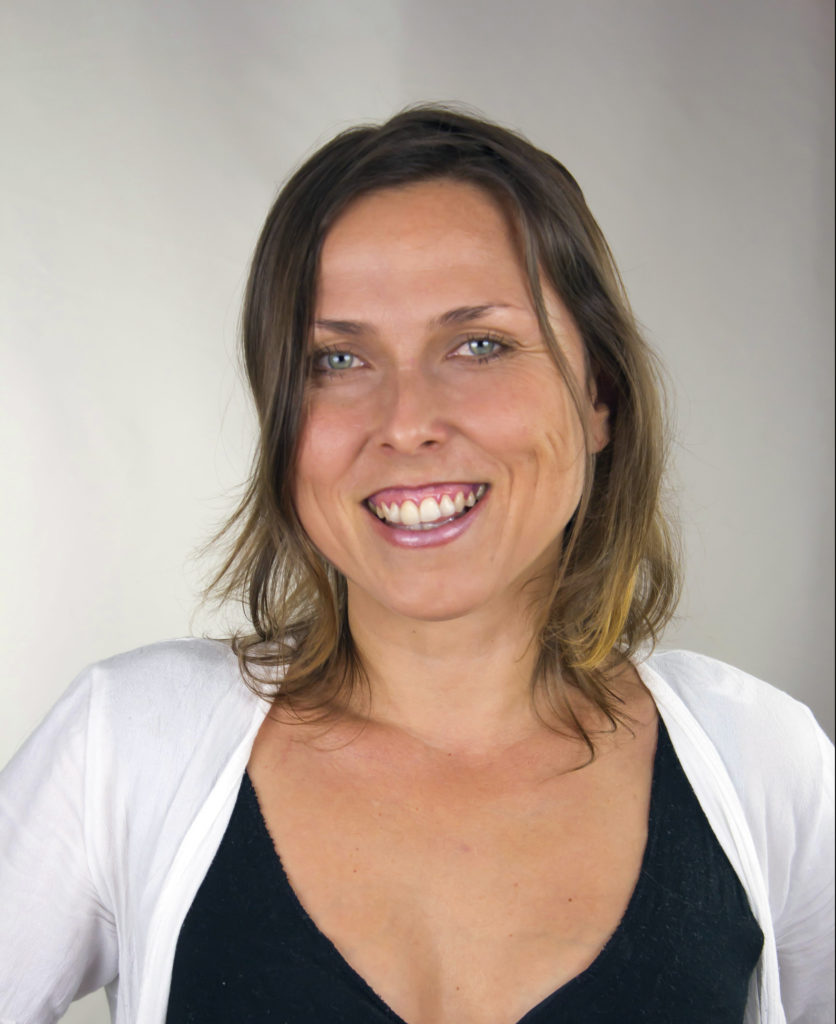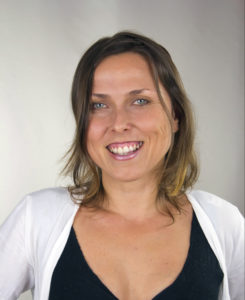 Izabella has been a residential retreat facilitator on the Sunshine Coast Hinterland since 2003. She focuses on Emotional Wellness Retreats 1 on 1 for individuals and Revitalising Love Retreats for couples.
With a degree in Biochemistry and an initial background as a naturopath, herbalist and nutritionist (amongst other modalities) she's woven together the neurochemistry, mental health, adrenal and nervine support aspects with the primary somatic psychotherapy work to support clients to release deeply held unconscious emotions within the body and to process trauma. In addition, Izabella has completed an allied certification in Exceptional Marriage Mentoring with Marcia and Brian Gleason to facilitate effective embodied couples work. In your sessions with her you can also expect to free up more energy, live in greater integrity and to relish in living more of your purpose. You can contact Izabella at info@izabellasiodmak.com or on 07 54944558
Jan Logan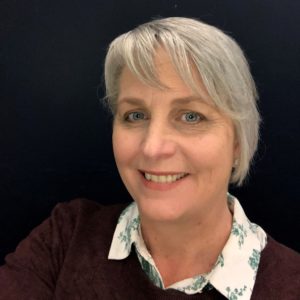 Jan Logan is a Core Energetics practitioner who has been practicing since completing her Diploma in Integrated Somatic Psychotherapy in 2018. Jan also has a Bachelor in Human and Community Services with over 15 years experience in a variety of roles supporting young people, families and mentoring community practitioners.
As a therapist, Jan values "working with" clients and feels honoured to work alongside people throughout their therapy journey. She enjoys supporting people to increase their self awareness by identifying and transform patterns that no longer serve them. Jan's approach is focused on improving the emotional, mental, physical and spiritual well being of a person. This is achieved by using strength based, person centred approach incorporating core energetics practices to connect people to their body.
The aim is to assist people to bring the unconscious to consciousness. To achieve this, Jan will use techniques that assist you to identify your emotions, explore your boundaries and encourage honest communication to assist you to live your life as your full authentic self.
Jan's clinic is located in Bracken Ridge. You can contact Jan via email on janlogan1@me.com
Peter Lehmann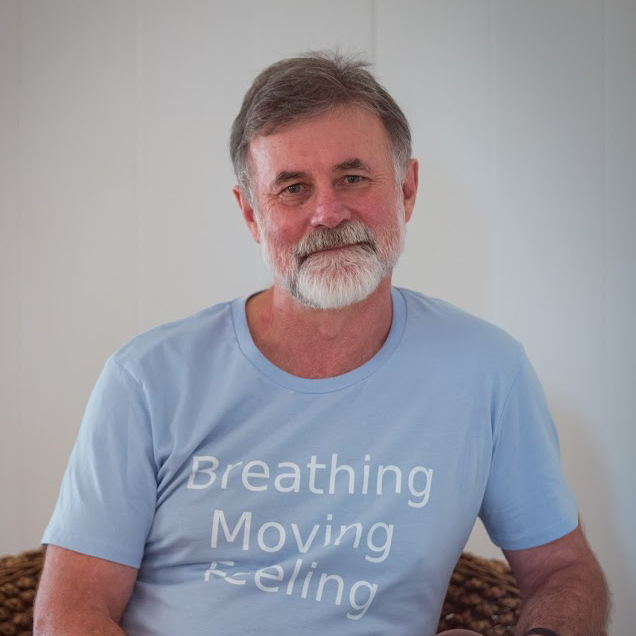 Peter an assistant teacher and a trained Core Energetics psychotherapist who graduated in 2008. He discovered the exciting world of body psychotherapy, beginning with his personal desire to uncover meaning and truth in his life's journey. Now fourteen years on with certification in Shiatsu, a Diploma in Core Energetics, and assisting/teaching, his energy and passion for this work continues with experience and maturity. Peter has a real love of working with clients and the body, the feelings and emotions that arise, and the techniques to designed to create grounding, centering and safety.
Peter is in private practice at The Gap in Brisbane. Peter loves to lead the grounding and centering classes and teach the range of body centred exercises.  You can contact Pete on 0408 789 253.
Sara Higgins
Sara was a client in Core Energetics for almost ten years before she embarked on the training program and became a qualified Integrated Somatic Psychotherapist. Sara is endlessly curious and passionate about how working with the body as well as the mind can help create transformative life change. She brings to her practice her own experiences and her broad experience working with people with life changing health issues, grief and loss as well as assisting those searching for deeper meaning beneath repeating old patterns in life.
Sara is also a yoga teacher and reflexologist and she draws on her experience with these modalities to assist clients with an holistic approach to healing. Sara loves this quote of Dr. John Pierrakos "The source of healing lies within the self", and she loves helping clients to live happy and fulfilling lives. She brings compassion, sensitivity and acceptance into her work with clients. Sara is in private practice in Milton.  You can contact Sara via email at sara@sarahiggins.com or on 0410 413 485.
William Diplock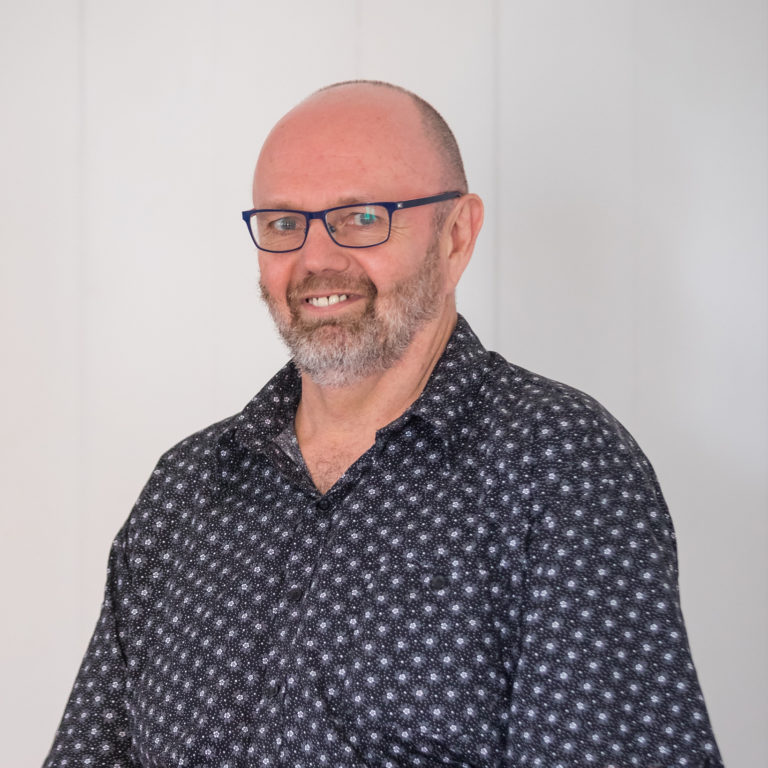 William operates a Private Practice at Ashgrove Brisbane, Queensland. He previously worked at Relationships Australia as both a Senior Relationships Counsellor and Senior Clinical Supervisor. Before that he was the Manager of a Counselling and Training Service in Brisbane.
He holds a Bachelor of Social Science (Psychology) and a Masters in Counselling. He has completed approximately 16,000 hours of relationship counselling and 7,000 hours of clinical supervision.
William is skilled in individual, relationship, and family counselling. He has undertaken training in Person-Centred Counselling, Gestalt, Systems, Emotionally-Focused Models of Counselling, and more recently Body Psychotherapy through The Institute of Body Psychotherapy and is now completing his Fourth year. He has an ongoing clinical practice in individual, couple and family counselling, counsellor supervision, and training.
William provides training workshops throughout Queensland. He is a Registered Supervisor with PACFA. William is also a qualified Spiritual Director. He is a Co-ordinator of Gender Equity and Reconciliation Work in Australia.
You can visit William's website at www.resonancetogether.com.au or you can contact him on 0401 220 424 or via email on william@resonancetogether.com.au
Byron Bay
Shirsha Marie
Shirsha is a Core Energetics therapist in Byron Bay. She has completed 3 years of study at the Institute of Body Psychotherapy and found this to be an invaluable extension to her lifetime of personal growth work and teaching of internal martial arts, Tai Chi and Qigong.
Shirsha considers Core Energetics to be an essential component of body-mind wellness. She loves how the work transforms physical and emotional health in a systematic way, to nurture deep healing and connection. Her gentle, caring approach allows clients to safely increase their aliveness and explore their hearts and minds with trust and self-compassion. She is dedicated to helping people gain a deeper understanding of themselves, and becoming more empowered to live a life of value, positive direction and natural self-expression.
Shirsha's Psychotherapy Practice is at Sangsurya Retreat Centre in Byron Bay. To book a session you can visit her website at www.heartmindcentre.com.au or contact her on 0400 558 181. For news about her body-mind-energy programmes, check out facebook.com/heartmindcentre
Tania Mattiocco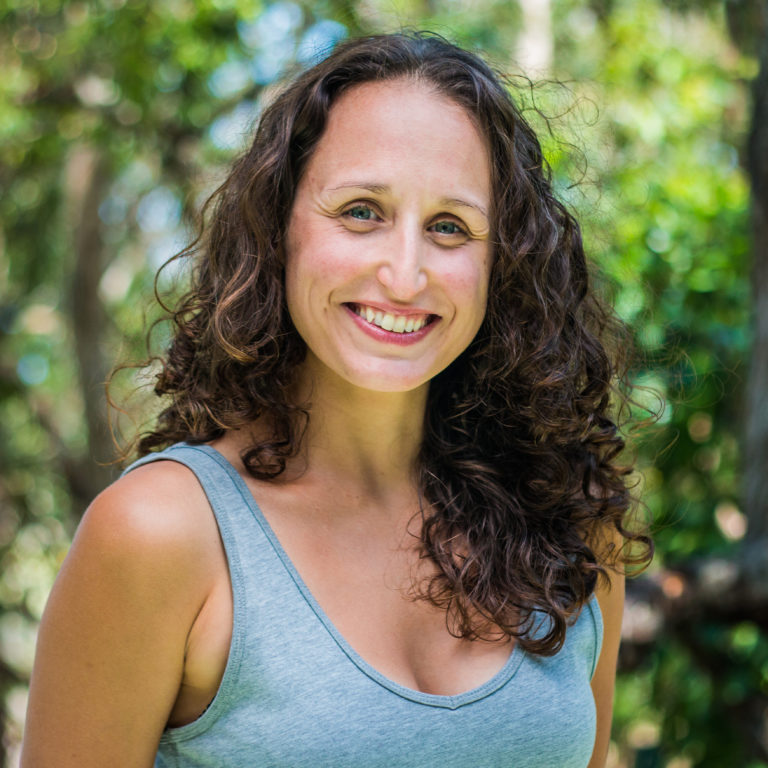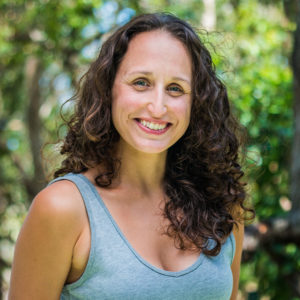 Tania has a body psychotherapy and counselling practice in the Northern Rivers, NSW, and she is also a teaching assistant at the Institute. She believes a good therapist can only help clients to the extent that a therapist does their own in depth healing work. To this end Tania is dedicated to continuous learning and growing, both professionally and personally.
Tania has a passion for helping people live authentic and vibrant lives. She creates a setting of safety, support, trust, confidentiality & love to bring the best out of her clients.
She sees the human body as a powerful organism not meant to be burdened with our woes. Rather it is designed to be a dynamic energy system that carries and expresses the power and the longings of our hearts, minds, souls and spirit.
You can contact Tania on 0423 349 808 or email hello@inbodify.com.au
Melbourne
Jane Peart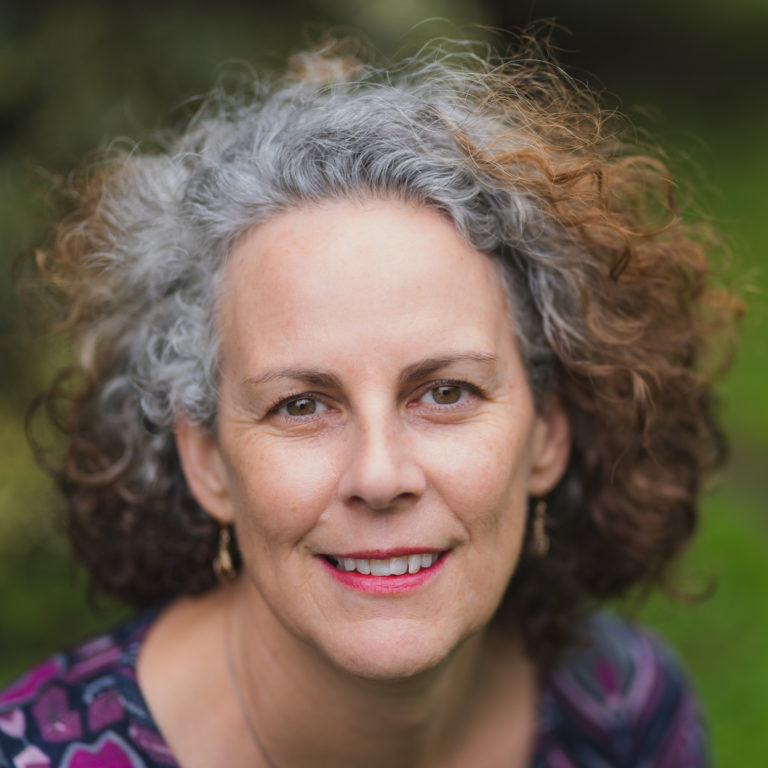 Jane has a Diploma of Counselling, a Diploma of Body Psychotherapy and previously practiced in Nursing with a Diploma. Jane has qualifications in Child Youth and Family Intervention as well as Trauma Informed Care, specifically with High Risk Youth, and works 25 hours a week in this sector. Jane is a member of the ACA, Australian Counselling Association.
Jane's rich cultural background and expansive life experience brings a real understanding of the challenges of those she works with. Her curiosity about how her clients experience life, and passion for helping them find relief and renewed purpose, is fundamental to her work. Jane has a keen interest in the physiological functioning of the body and body systems in general and applies a holistic approach to her work. She takes a keen interest in keeping updated on new findings regarding mental health. Research into quantum physics and the concept of nonlocality pique her curiosity. Subtle Energies is a field that holds an interest for her.
Jane works from her Studio in Geelong, Melbourne, Victoria. You can visit Jane's website at janepeart.com.au or you can contact her on 0434 933 662 or via email on janepeart2@gmail.com.
Sydney
Alisa Lollback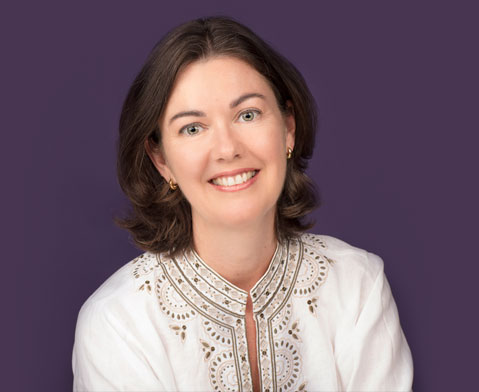 Alisa Lollback is a registered psychologist and body psychotherapist.  She first discovered Core Energetics and Body Psychotherapy 15 years ago when she studied energy medicine in the USA.  Once returning to Australia, Alisa completed her training at the Institute of Body Psychotherapy and is now one of our respected teachers at the school.
Alisa is known for her passion for supporting people to discover their spiritual self and healing potential.
Alisa has a successful, full-time practice on the beautiful northern beaches of Sydney.  She works with individuals, couples, leads group therapy and workshops in Core Energetics and Body Psychotherapy (www.alisalollback.com.au).
Kylie O'Brien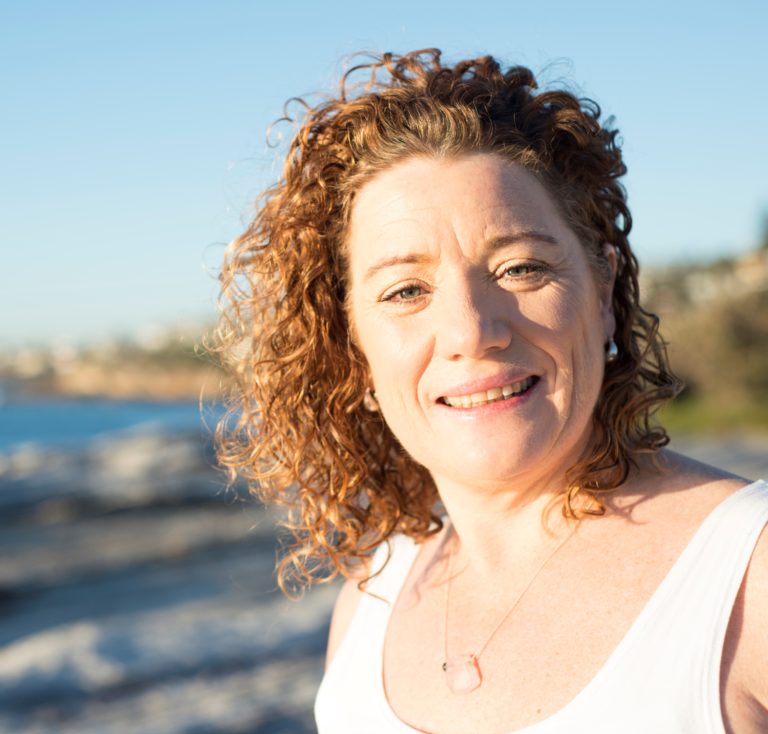 Kylie has a Body Psychotherapy practice in Paddington, Sydney.
Combining a lifetime of experience working with people in healthcare and her training as a psychotherapist Kylie employs a holistic approach, which views people as emotional, physical, energetic, and spiritual beings.
She enjoys working in partnership with her clients to deeply understand their unique experiences and discover habitual patterns (both seen and unseen) that may be affecting their lives. Kylie believes in creating a safe therapeutic relationship filled with respect, honesty, understanding and a touch of humour when needed.
Most of all she's dedicated using her skills to help people develop the capacity for real and ongoing change.
You can contact Kylie for a session on 0407 230 370 or visit thebodysway.com.au
Lisa Garnham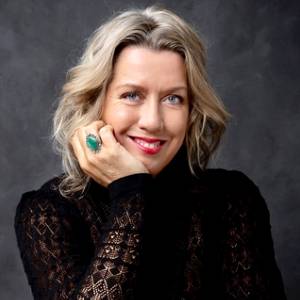 Lisa is a body (somatic) psychotherapist, Core Energetics practitioner and counsellor in Sydney, Australia.
Lisa holds an Advanced Diploma of Body Psychotherapy and is an assistant teacher at the Institute of Body Psychotherapy in Brisbane.
She is also an accredited eco-therapist, transpersonal counsellor and Acceptance and Commitment therapy practitioner.
Lisa brings warmth, compassion and a sense of belonging to her work with clients, and a safe and supportive space to explore past and present issues and unconscious patterns. These patterns can keep us recreating similar life situations and relational dynamics.
Lisa is passionate about working with energy, consciousness and body armouring to help free people from their blocks to living and loving – to become more empowered, to feel comfortable in their own bodies, to relate to others from a place of authenticity, to be able to experience joy and vitality and reach toward what they long for in life.
She is also interested in embodied social justice and how embodiment can support healing relationships with people, communities and the environment.
Her influences and heroines include Wilhelm Reich, Alexander Lowen, John Pierrakos, Peter Levine, Barbara Brennan, Marion Woodman, Joanna Macy, John Seed, Clarissa Pinkola Estes and Marie-Louise von Franz.
Lisa's psychotherapy practice is in Surry Hills, Sydney. To book an in-person or zoom session visit her website https://www.wildearthcounselling.com or call or text 04399 23054.
Luke Pesa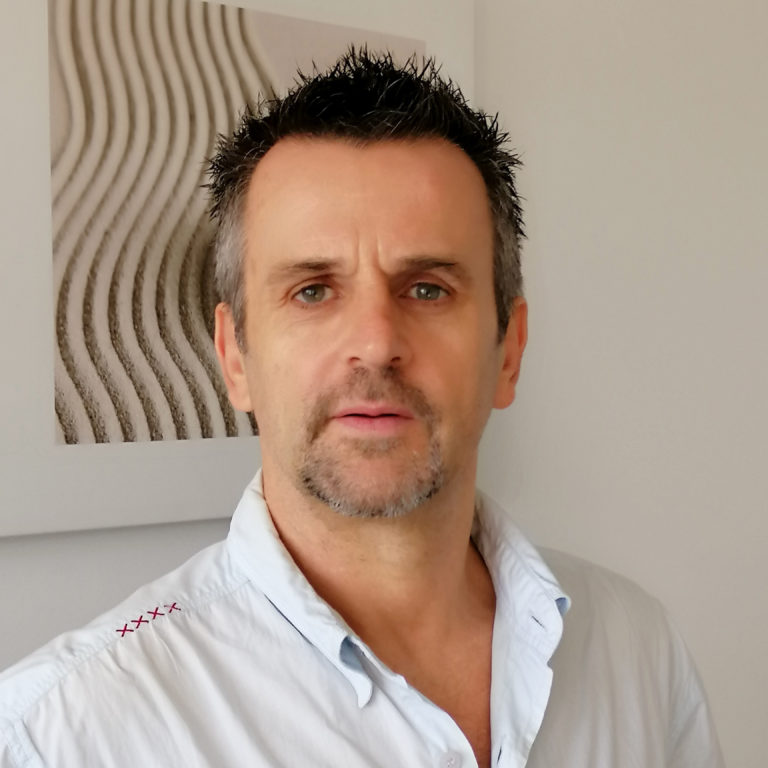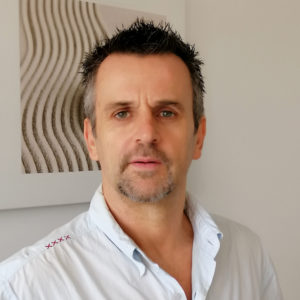 Luke Pesa is a qualified Body Psychotherapist with practice in Sydney, Northern Suburbs. Originally coming from technical background Luke met his own challenges and spent over 10 years working intensively on his personal healing and development.
Experiencing major life transformation he shifted his interest and passion towards psychotherapy and working with people. Luke has committed his career to empowering people struggling with depression, anxiety, addictions and all sorts of conditions coming mostly from the lack of love and support in early developmental stages.
Luke is also fully certified Holotropic Breathwork practitioner.
You can contact Luke on 0421 507 225 or email lukewheart@gmail.com
Nicola Henderson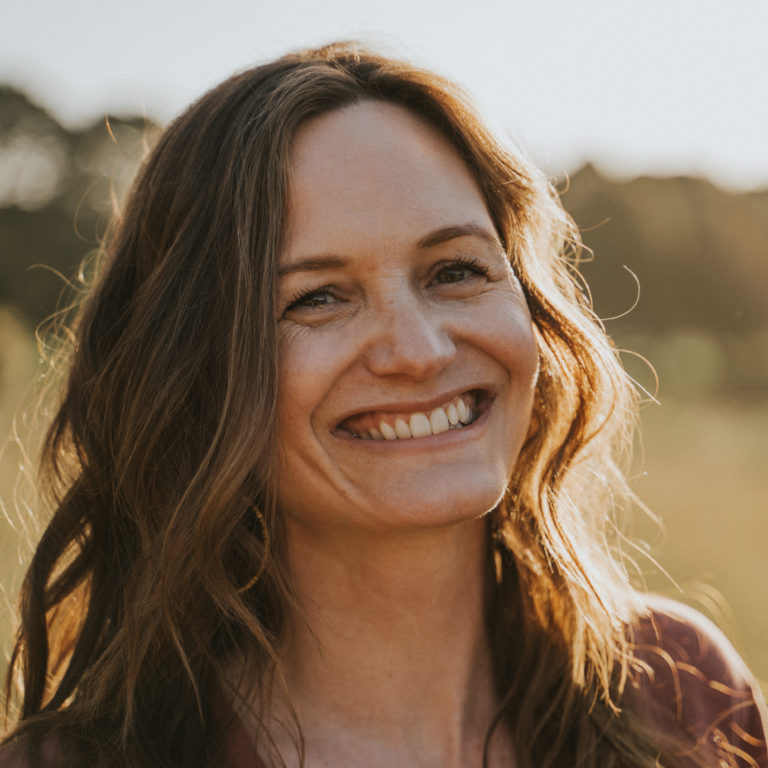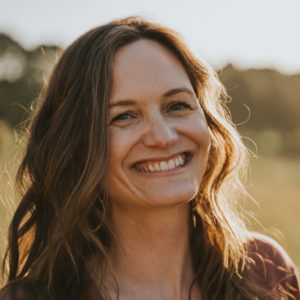 Nicola is qualified as a Somatic Psychotherapist with the Institute of Body Psychotherapy. She has trained in Acceptance and Commitment Therapy with Dr Russ Harris and is a qualified Executive Coach with the Institute of Executive Coaching and Leadership.
Nicola has a private practice in Rozelle, Sydney and enjoys working with clients in a deep way to create transformation, awareness and aliveness.
Nicola brings her gifts of intuition, sensitivity and capacity to hold unconditional positive regard for her clients. She enjoys working with people who want to create healthier relationships, experience less stress at work and live a life of more joy and pleasure.
Nicola is deeply committed to her own self-growth and has been dedicated to her healing journey for over 12 years. She believes that the therapist can only take the client to the places that they themselves have travelled and considers working with the body to be essential in healing trauma.
You can contact Nicola on 0431 621 093 or nicolasomaticpsych@gmail.com